Opening Applications

Dragon can open programs, folders or documents from Desktop Icons or the Start Menu.

By default, "Enable launching from the Start menu" and "Enable launching from the desktop" options are turned on in Dragon. These options must be enabled for the opening applications commands to work. They can be turned off and on in Dragon's Options on the Commands tab.


To open a program or open a folder or a document, say: open <Application name>.

The name is either as it appears in the Start Menu or under the Desktop Icon.

EXAMPLE-OPENING FROM DESKTOP ICONS


EXAMPLE-OPENING WITHOUT A DESKTOP ICON

If you do not have a desktop icon for your application, open the application by using its name as it appears in the Start Menu.

To launch FreeCell (without calling up the Start Menu) you would say: open FreeCell.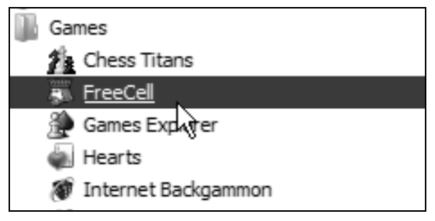 You can change your Desktop Icon names to make them easier to say when you ask Dragon to open the program. In the example below, the Desktop Icon is named: Scanner and Camera Wizard. You would be required to say: open Scanner and Camera Wizard to launch the program.

To change the name to: Camera Wizard, right click on the icon. Choose Rename from the fly out menu. Type: Camera Wizard. Now say: open Camera Wizard to launch the program.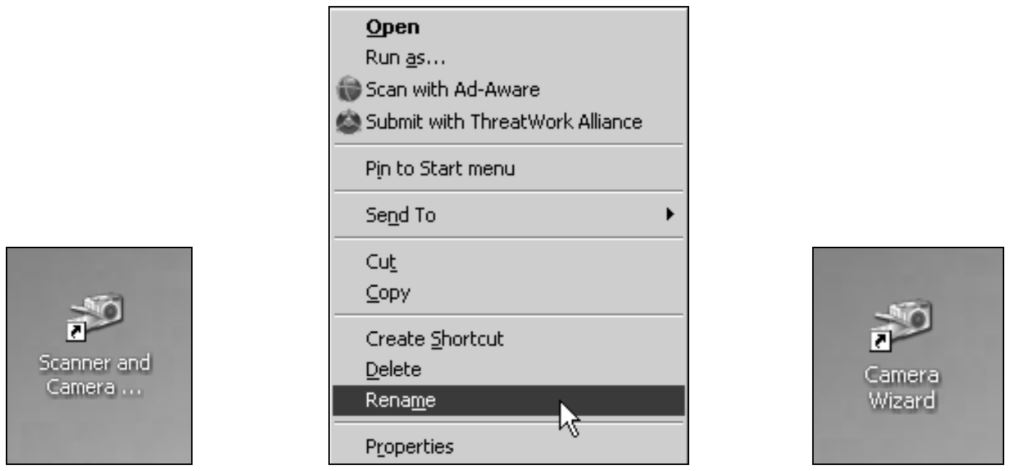 The same procedure can also be used to change the names of programs or documents in the Start Menu.

To open the Start Menu in Windows 7 or 10, say click start or click start menu.

To close the Start Menu, say: Escape.

Switching Between Applications

You can use voice commands to switch to the previous or next window of any running program.

Saying switch to <Program name> will allow you to switch to another running program or document. The program or document name must be in the program's title bar.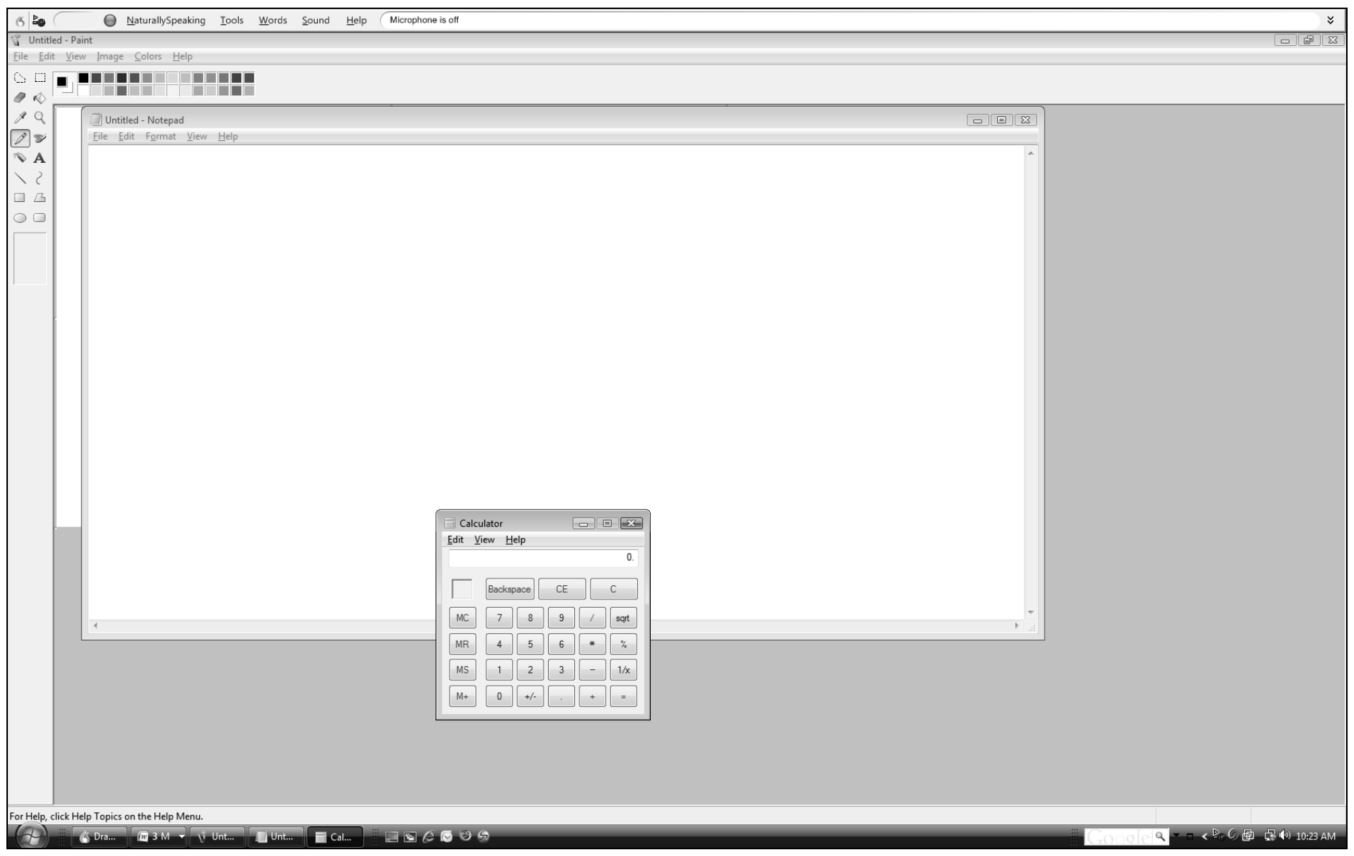 In the picture above Dragon, Paint, Notepad and Calculator are running. Currently the Calculator application is the active window.

To switch the active window to Notepad say: switch to Notepad.

Dragon looks at the title bar of the application window for the "switch to" name. If you have a document named: Test you can say: switch to Test.