Information in existing documents may have to be updated from time to time. For instance, if Large Company Inc. purchased your company, Medium Company Inc., you would need to fix the name in a lot of documents. Instead of reading through your company documents and making the name change instance by instance, you can use the "Find and Replace" feature to make the changes for you.
To open the Replace tab of the Find and Replace dialog box, say "find and replace".
In: Find what, voice in the text you wish to replace.
If you say: "Replace with" to move to the: Replace with field, the drop list will cover the buttons in the dialog box. Instead, say: "tab" to move to the field.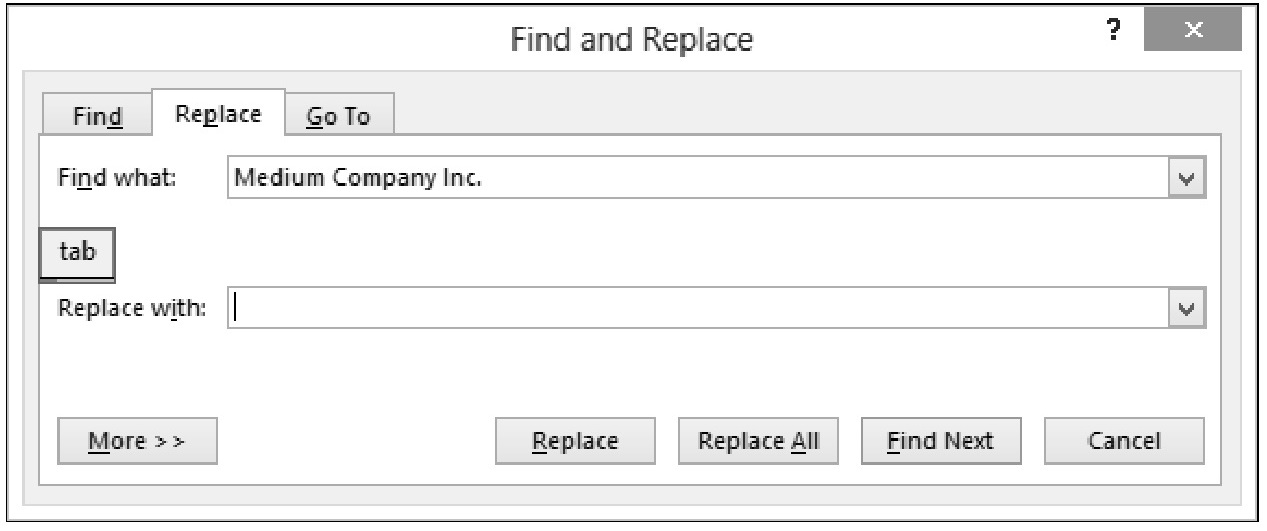 In: Replace with, voice in the new text that will replace the current text.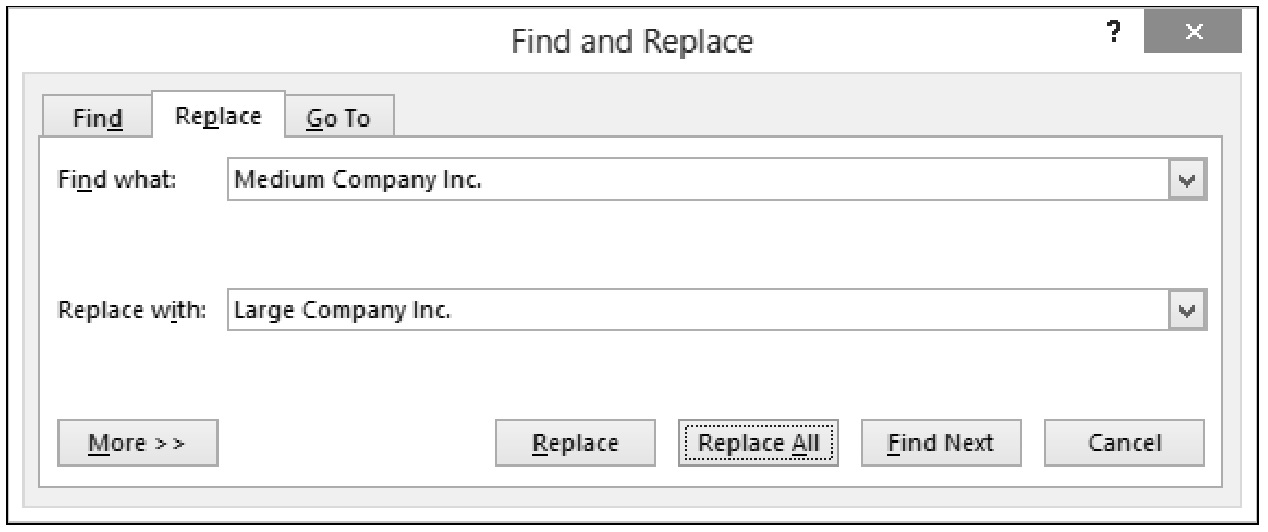 Choose Find Next to have Word search through the document and allow you to make the changes on a case-by-case basis.
Choose Replace All to have Word search through the entire document and make the changes for you automatically.